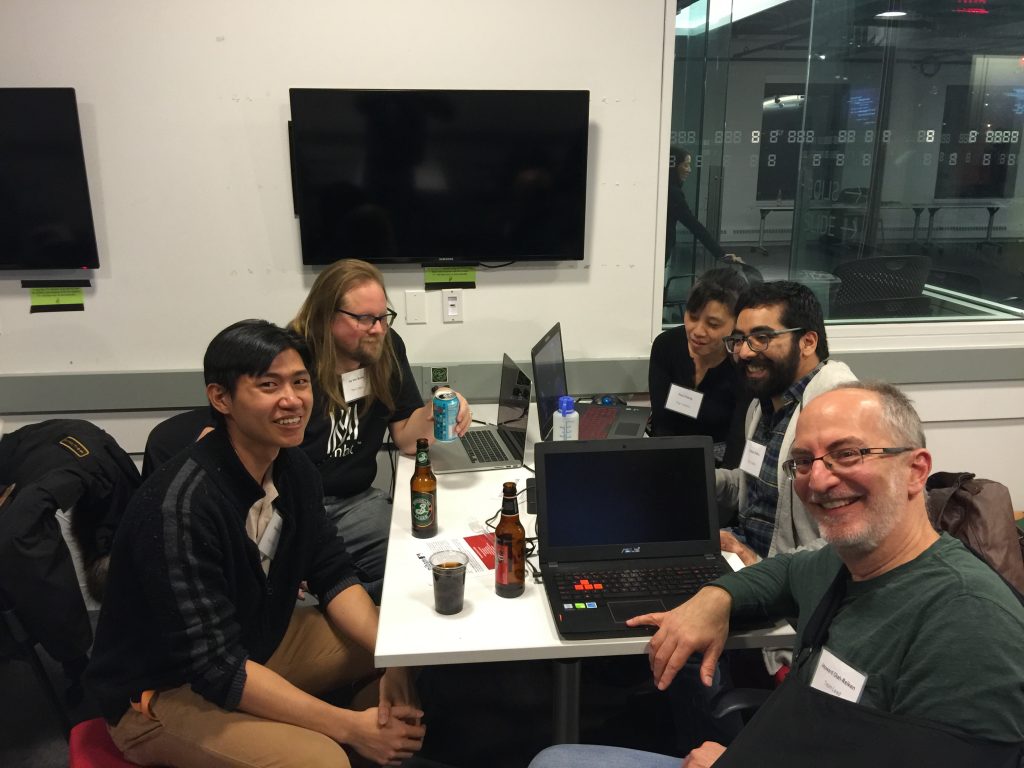 In the days before spring training several groups of technology developers got together to warm up their plays for a hackathon organized by MLBAM who CBS News calls "One of the tech world's top players".  MLBAM (Major League Baseball Advanced Media) integrates live and on-demand multimedia and provides engaging products for millions of fans.  When it comes to sports and media, they're definitely the big league.
One winning team who participated in the hackathon, which was  hosted at NYC Media Lab February 10-12, was The Cutters.  The Cutters developed a demo of a virtual reality experience.  Two of the team members on The Cutters included Membit Co-founder CEO Jay Van Buren and Co-founder and Membit Technical Advisor, Howard Olah-Reiken.  The team, which also included  Tina Cheng, Fabian Patino and Victor Goh took advantage of Membit's patented augmented reality technology toward the realization of their interactive sports demo.
The team's design featured an interactive 3D map of stadiums, built in Unity.  Fans could click on each of the stadiums and from there, fly and zoom to photographs which visualized pictures in their respective locations at each stadium.  The virtual reality component was just a taste of the end to end system Membit is building where each membit memory will be viewable in 3d on line, online or person on the mobile app Membit.
The Cutters were awarded first place in the virtual reality track of the competition. You can learn more about some of the other participants in the hackathon in this article by Mark J. Burns at SportsTechie.
Membit hopes to continue to leverage their patented technology toward future partnerships in sports in new and engaging ways.
Said Jay: "The experience was a confirmation of the power of the AR to VR combo. Essentially you could think of Membit as an authoring tool for saving memories in a place, and you will be able to come back and visit those memories whenever you want either in the real world or in a VR representation of the world".
Save
Save
Save
Save
Save
Save
Save
Save
Save
Save