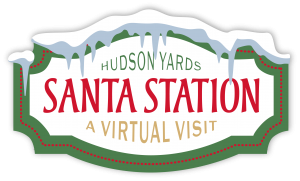 Festive Augmented Reality Heads to the North Pole
HUDSON YARDS SANTA STATION
Date: November 22, 2020 – December 31, 2020
There's so much to discover! Visit the Hudson Yards Santa Station on Level 3 by Lululemon to meet virtual Santa and all of his friends.
Pro Top: Make sure to download the APP first to see the Santa Station come to life!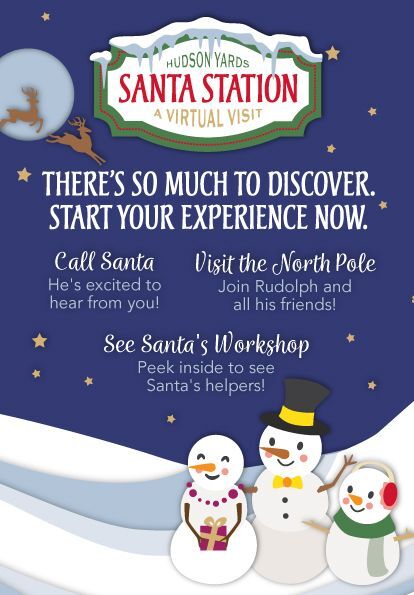 On November 22, 2020, Membit, Inc. will launch a holiday-themed, Augmented Reality channel exclusively for Hudson Yards. The Membit App uses augmented reality via its Human Positioning System™ with geolocation technology to bring an interactive, winter wonderland to real life.
Visitors to The Shops at Hudson Yards download the free, Membit App and are transported into a festive, augmented reality experience to the North Pole and Santa's Workshop. Guests can walk through snow, pose for pictures with Santa's helpers and a host of cheerful, winter animals. Children can immerse themselves even further into the experience with a video chat with Santa Claus, himself!
Hudson Yards wanted to create a destination for visitors from the Tri-State area who are staying closer to home this year that offered them a safer way to enjoy holiday activities like visiting Santa. Membit was able to bring this vision to life with its Augmented Reality App.
The Membit App is a geolocative photo sharing app that allows pictures to be placed and viewed in the exact location where they were captured. It uses its patented Human Positioning System™ that allows for markerless Augmented Reality for its users. Images are captured and users can then see them transposed directly into the real-world environment in that location. Membit's superior technology allows for AR content to be discovered in very specific places by users rather than AR "filters" that one sees in Instagram or Snapchat which are not persistent in the location.