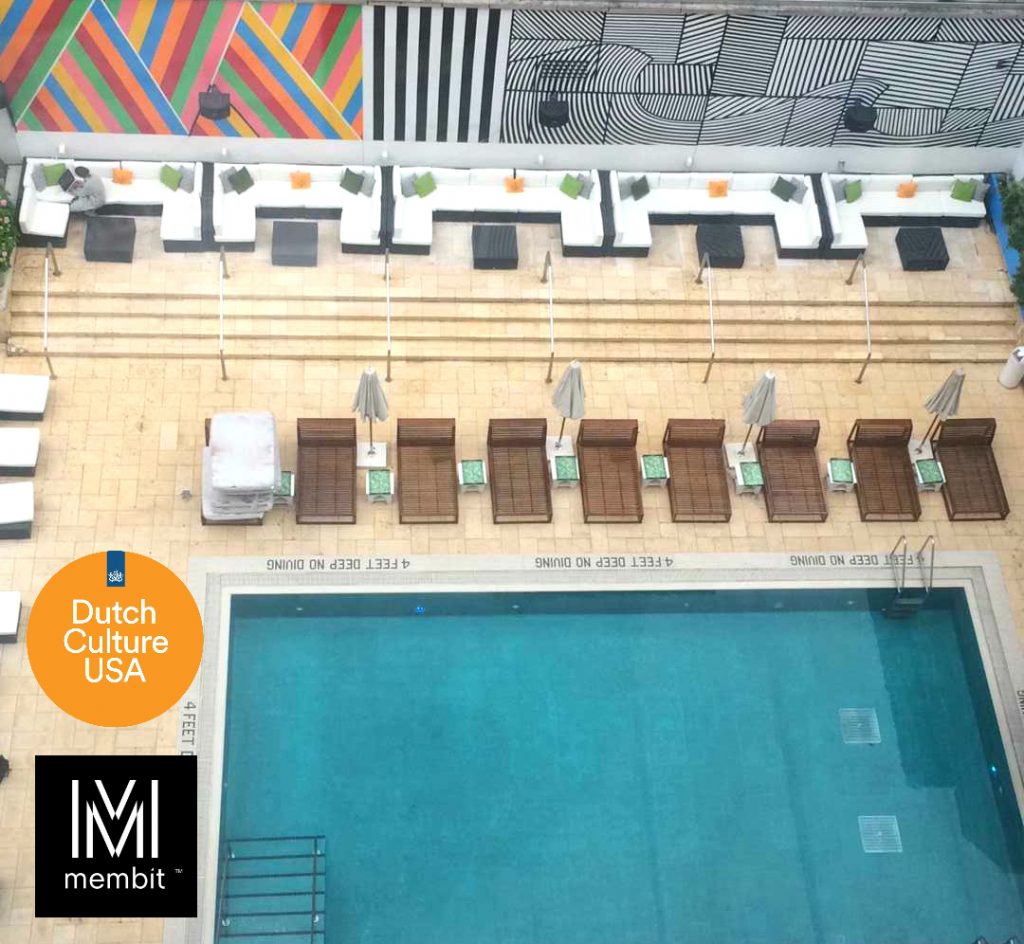 Not one to miss a great party, Membit has partnered with Dutch Culture USA for the Northside Innovation Party on Friday, June 9th from 6-8 at the McCarren Hotel.  The party, which is already sold out, is a great chance to learn about Dutch culture here in New York City.  Membit has created a location based augmented reality campaign at the rooftop bar where guests can see Dutch Culture USA's partner content on site in a fun new way.  Featured content includes a custom installation promoting: Amber Arcades, VanMoof, B. Amsterdam, DJ Moods, Circus Family and a very special surprise for Cultural Attaché, Jan Kennis.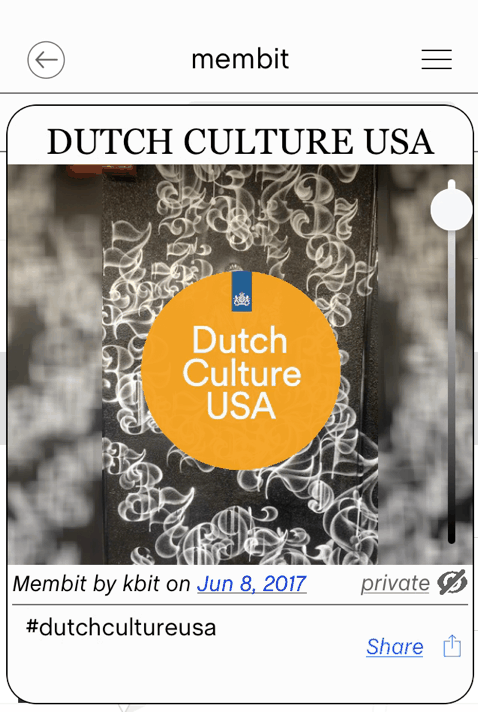 Coming to the party?  Here is a sneak preview of some of the hidden content.  We can't show it all to you, that would be no fun.  And who doesn't love a suprrise?  Want to use Membit to put your pictures in places that matter?  Click the animated image above and it will zoom you right to our download page.
To learn more about the augmented reality installation using Membit technology, contact Karina Mitchell, Director of Community and Partnerships at Membit or info@membit.co.
Further details on the Innovation Party:
Join Northside Festival with Dutch Culture USA and the Consulate General of the Netherlands for a Northside Innovation party at the McCarren Hotel & Pool Rooftop. Come by between 6 pm – 8 pm for drinks in a beautiful outdoor setting and mingle with other innovation and creative leaders, festival VIPs, music industry leaders, and our international friends from the Netherlands.
Event is first-come, first-served.
Be Social!
@northsidefest | @northsidefestival | #nside | @DutchCultureUSA
Download Membit to view hidden content at the party featuring creative Dutch Culture USA partner content!
https://itunes.apple.com/us/app/membit-augmented-reality-photo-sharing/id963524940?mt=8
Membit™ is a geolocative photo sharing app that allows pictures to be placed and viewed in the exact location they were captured. Membit's patented Human Positioning System™ allows for markerless Augmented Reality to be used anytime, anywhere, by anyone.
RSVP POLICY
Please arrive early to claim your spot. RSVP does not guarantee entry. Admission is first-come first served and subject to venue capacity.
ABOUT NORTHSIDE FESTIVAL
One week every June, over 100,000 creative and cultural trendsetters converge in Brooklyn to uncover the future of music, innovation, and content with over 300 bands, 150 speakers, and 100 content creators. The Northside Festival encompasses a constellation of venues – small clubs, outdoor spaces, boutique hotels, and more. A single day might include discovering your favorite band, the next big startup, or the best visual content you've experienced all year.
ABOUT DUTCH CULTURE USA
Dutch Culture USA is the division of the Kingdom of the Netherlands' government that supports and promotes Dutch arts and culture in the US.