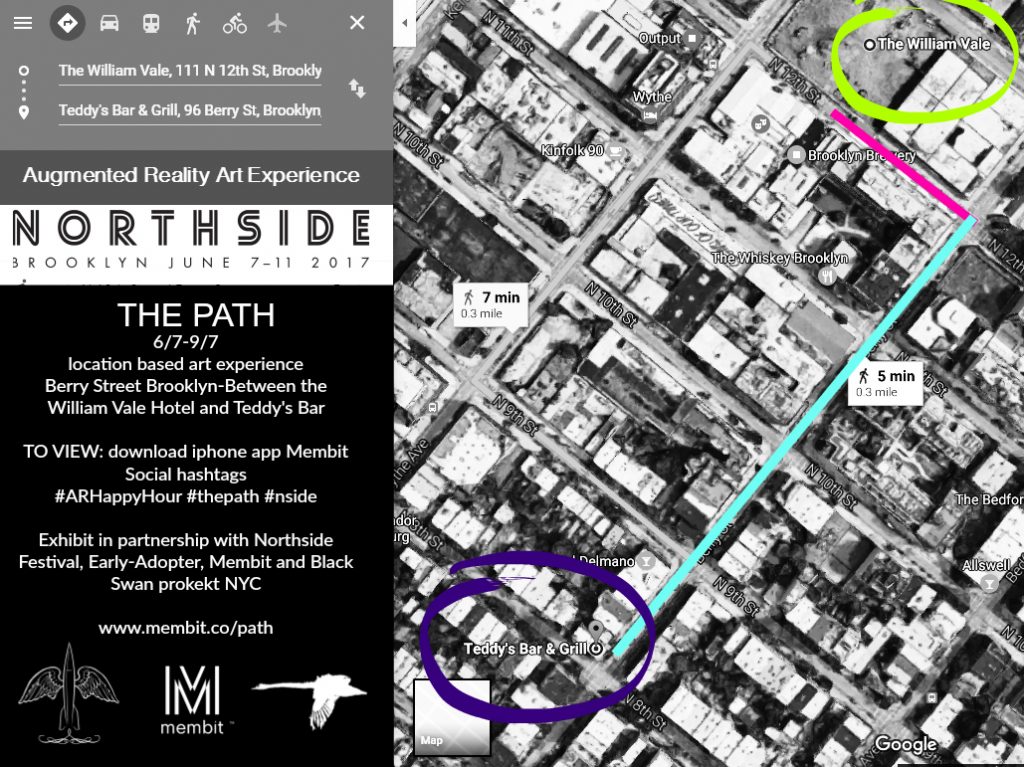 Welcome to The Path.  The art exhibit with no locks no doors no gallery.  A renegade mobile augmented reality art show on Berry Street in Brooklyn between the venues of Teddy's Bar and Grill and The William Vale Hotel.  The Path is held in conjunction with Northside Festival's Augmented Reality Happy Hour on June 7 , 5pm at Teddy's Bar and Grill sponsored by Early Adopter.   The art will be on exhibit through Northside Festival and on through the summer.
Participating artists with more to come:
Bianca Romero
Kevin Bourgeois
Agent X
Miguel
Sean Sullivan
Pablo Power
Karina Mitchell
Ivan Orama
Lexi Bella
MishaTyutyunik aka mdot
Micah Gaugh
Ann Lewis
In partnership with Andrew Lockhart of Black Swan Projekt NYC.
To view the show download Membit at www.get.membit.co
Search hashtags by artist name plus #nside #ARHappyhour #thepath